Hello Fellow Book-A-Holics. Today I want to share with you a little Q&A I found "Chatting with Donna Grant" while browsing the blogosphere.
At the beginning of the month I finished one of my ARCs – Dark Alpha's Redemption – and couldn't help but rate it 4 stars. I thought it was really, really good.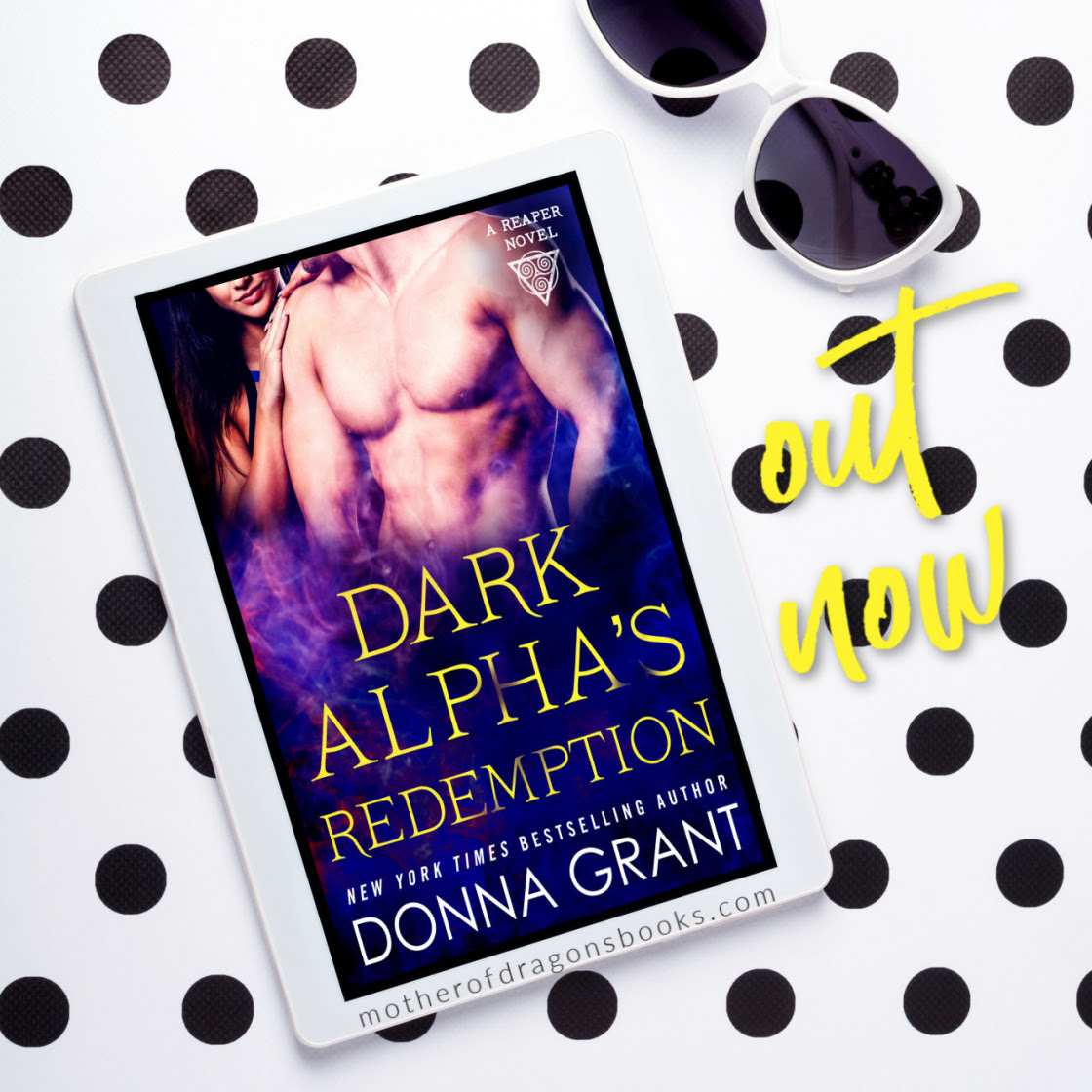 I really like the questions that St Martin's Press asked Donna. What do you think?
Chatting with Donna Grant
Do you have any summertime traditions?
Besides staying as cool as possible or? Lol not really.
When you curl up with a good book, what do you typically read?
It's usually always a romance, but I love a good thriller.
Tell me 5 words you'd use to describe Dark Alpha's Redemption. 
Dark. Suspenseful. Exciting. Thrilling. Sexy.
If you were casting the movie, who would you pick to play the characters?
I'm the worst at this. I actually have no idea.
Share something that most people don't know about you.
Mom allergic to chocolate.
I love getting behind-the-scenes snippets from the authors I read. I hope you enjoyed this little mini-interview as much as I did.
If you like reading stories set in paranormal worlds with plots full of action, adventure, mysteries, conspiracies and a generous helping of romance. Dark Alpha's Redemption could just be your next favourite read!
Reaper by Donna Grant
Donna Grant's Reaper series is a spin-off within her Dark World universe that includes; Dark King series, Dark Warrior series and Dark Sword series. The world features a range of supernatural/mythological beings including. Dark and light fae, fae Reapers (who work for Death herself) and dragon shifters. Magic welding druids – the mies who use light magic, dark magic users the droughs – and the druid Warriors who have the powers of the old gods. These various species can be found inhabiting our world as well as in their own magical realms hidden from the knowledge of humans.
Books in the Series
Reapers centres around Death (Erith) and her group of Reapers. Death is the judge and jury of the Fae world and her Reapers are the ones who carry out the executions when she's passed sentence on those most deserving of Fae. The Reapers are a mixed bunch of seven Light and Dark Fae. Baylon, Kyran, Talin, Fintan, Eoghan and their leader Cael. Each book follows the romance of one of these impressive males and the woman who brings him to his knees and claims his heart.
It's never too late to start your adventure with these amazing fae warriors. Read my thoughts about each one.
Buy any of the books in the Reaper series in ebook and audio formats through all the usual retailers, including:
Thanks for stopping by and reading this mini post.
Flora x