Hello Fellow Book-A-Holics. Today I want to share with you a little Q&A I found "Chatting with Donna Grant" while browsing the blogosphere.
At the beginning of the month I finished one of my ARCs – Dark Alpha's Redemption – and couldn't help but rate it 4 stars. I thought it was really, really good.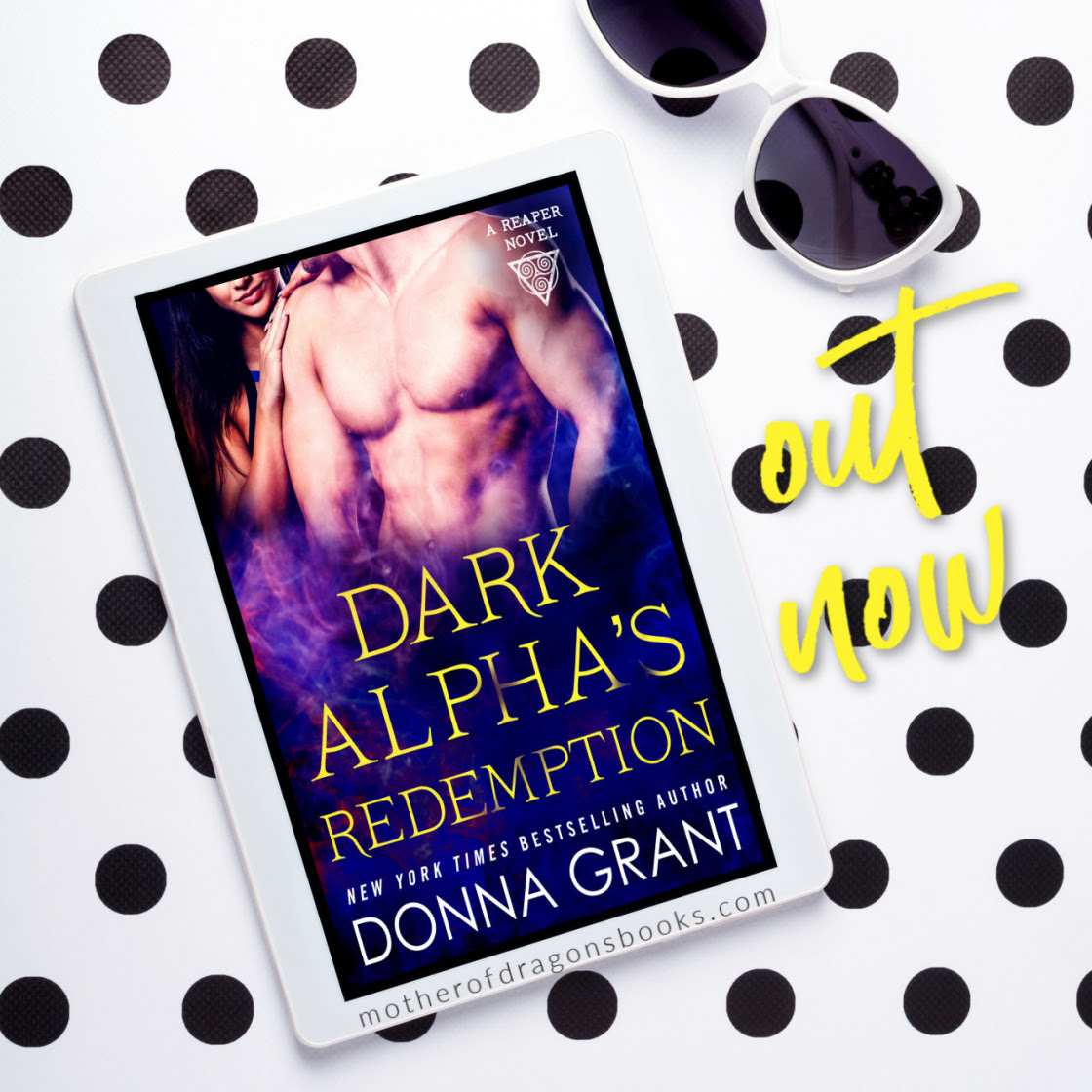 I really like the questions that St Martin's Press asked Donna. What do you think?
Chatting with Donna Grant
Do you have any summertime traditions?
Besides staying as cool as possible or? Lol not really.
When you curl up with a good book, what do you typically read?
It's usually always a romance, but I love a good thriller.
Tell me 5 words you'd use to describe Dark Alpha's Redemption. 
Dark. Suspenseful. Exciting. Thrilling. Sexy.
If you were casting the movie, who would you pick to play the characters?
I'm the worst at this. I actually have no idea.
Share something that most people don't know about you.
Mom allergic to chocolate.
I love getting behind-the-scenes snippets from the authors I read. I hope you enjoyed this little mini-interview as much as I did.
Donna is the New York Times and USA Today bestselling author of over a hundred novels. Her most popular series is the breathtaking Dark King (aka Dragon King) series featuring dragons, immortal Highlanders, and the Fae.
In addition to her novels, Donna has written short stories, novellas, and novelettes for digital-first and print release. She has been dubbed as giving the "paranormal genre a burst of fresh air" by the San Francisco Book Review. Her work has been hailed as having "deft plotting and expert characterization" by Publisher's Weekly and "sizzling" by RT Book Reviews.
She has been recognized with awards from both bookseller and reader contests including the National Reader's Choice Award, Booksellers Best Award, as well as the coveted K.I.S.S. Award from RT Book Reviews.
Donna travels often for various speaking engagements, conferences, and book signings. She is also a frequent workshop presenter at national conferences such as RT Book Lovers Convention and Thrillerfest, as well as local chapters.
Born and raised in Texas, she also has ties across the border in Louisiana. Growing up with two such vibrant cultures, her Cajun side of the family taught her the "spicy" side of life while her Texas roots gave her two-steppin' and bareback riding. She is never far from her faithful 80 pound dog, Sisko, or her cats. She can often be found at the movies or bookstore. Or buying makeup. And shoes.
If you like reading stories set in paranormal worlds with plots full of action, adventure, mysteries, conspiracies and a generous helping of romance. Dark Alpha's Redemption could just be your next favourite read!
It's never to late to start your adventure with these amazing fae warriors. Read my thoughts about each one.
Buy any of the books in the Reaper series in ebook and audio formats through the all the usual retailers, including:
Thanks for stopping by and reading this mini post.
Flora x